When you sign up on Cyclops, we will ask you to input your phone number along with the email address. Your phone number will be used for functions involving SMS such as Cyclops Watch. However, you can only enjoy the functions after verifying your phone number. After logging into Cyclops, we will prompt you to verify your phone number. Please follow the simple steps below for verification.

Step 1: Go to Settings -> Account -> Profile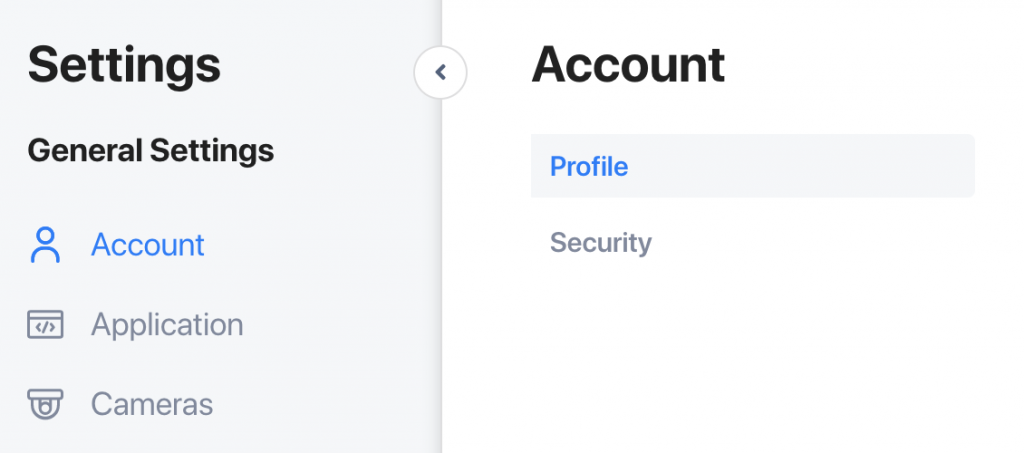 Step 2: Click the pencil icon to update your phone number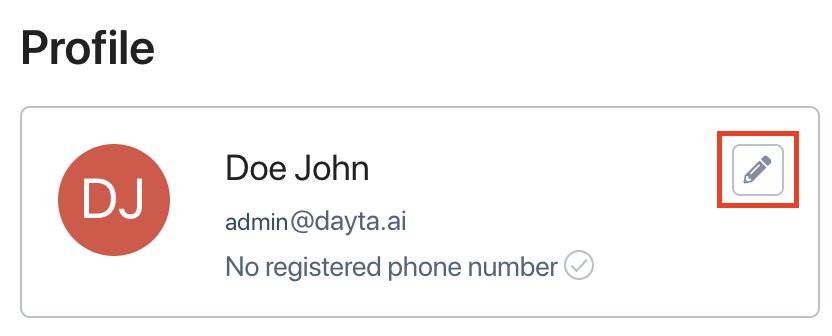 Step 3: Enter the verification code from the SMS message sent to your phone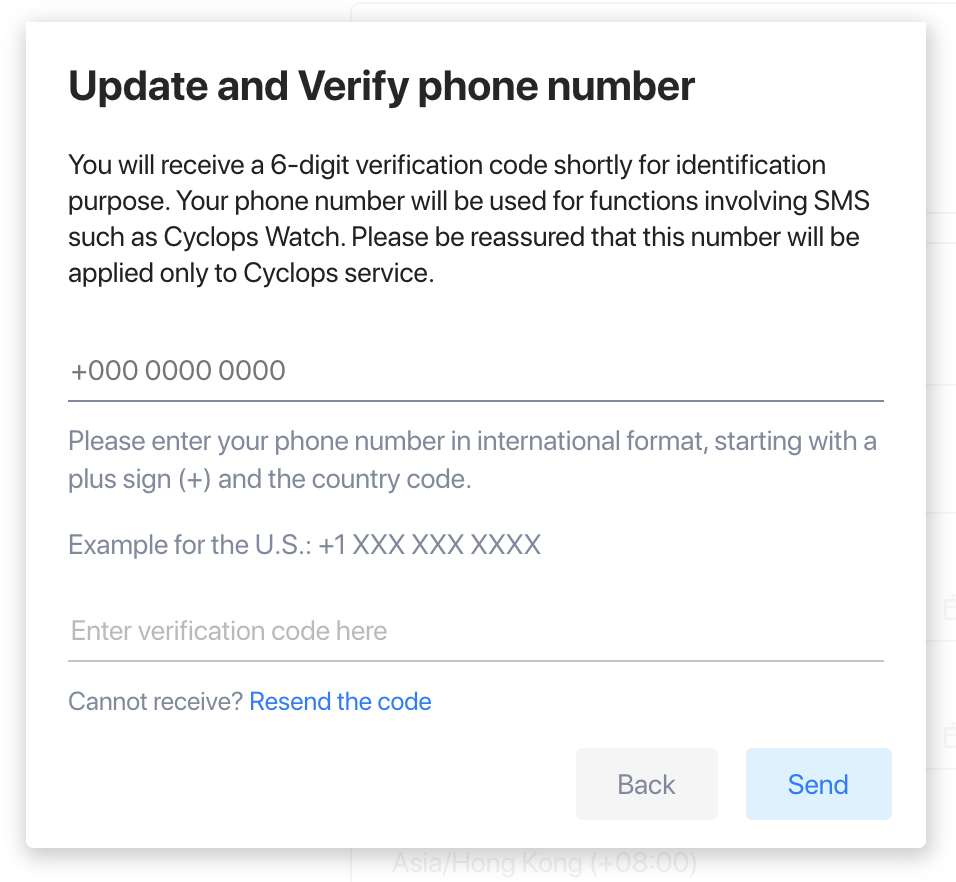 Done! Now you're prepared for our functions involving SMS.

Related Questions: