Editing AI engine settings enables you to personalize our system to your store and gain insights that are useful for your business. To learn how to edit AI engine settings, continue reading below.
Step 1: Go to "Stores" from the left-hand side bar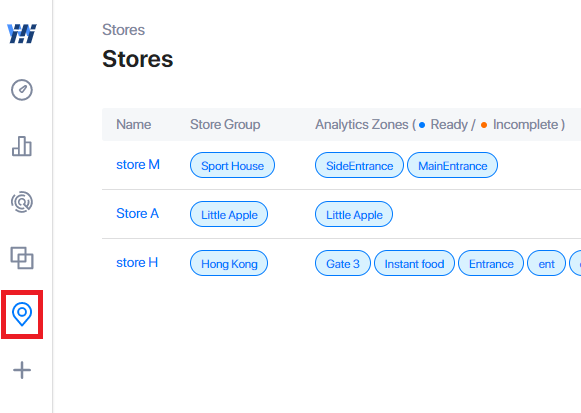 Step 2: Press on the store you wish to edit AI engine settings on
Step 3: Click the "Edit" icon of the specific analytics zone you wish to edit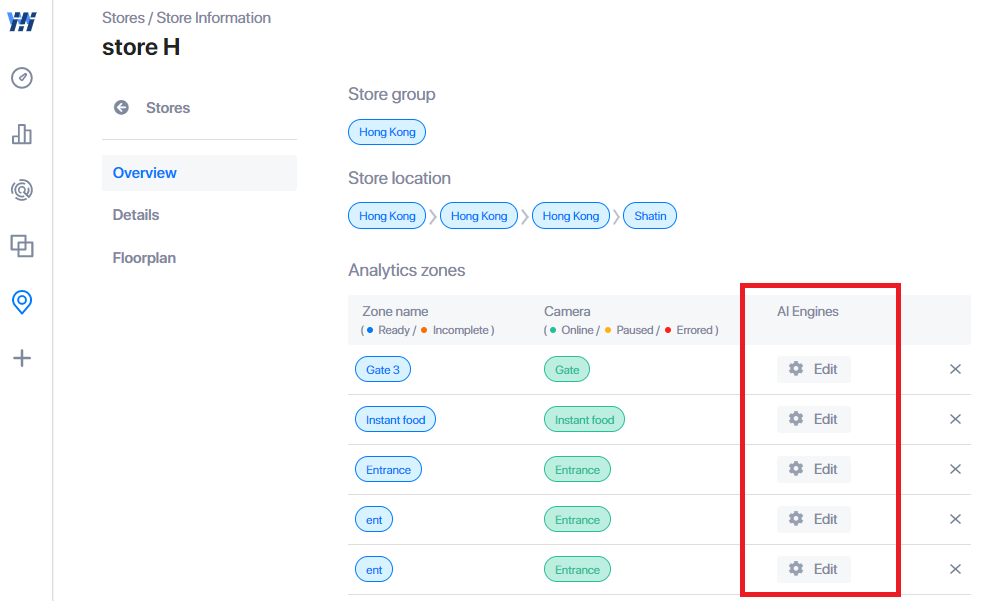 Step 4: Select all the AI engine(s) you wish to set up or edit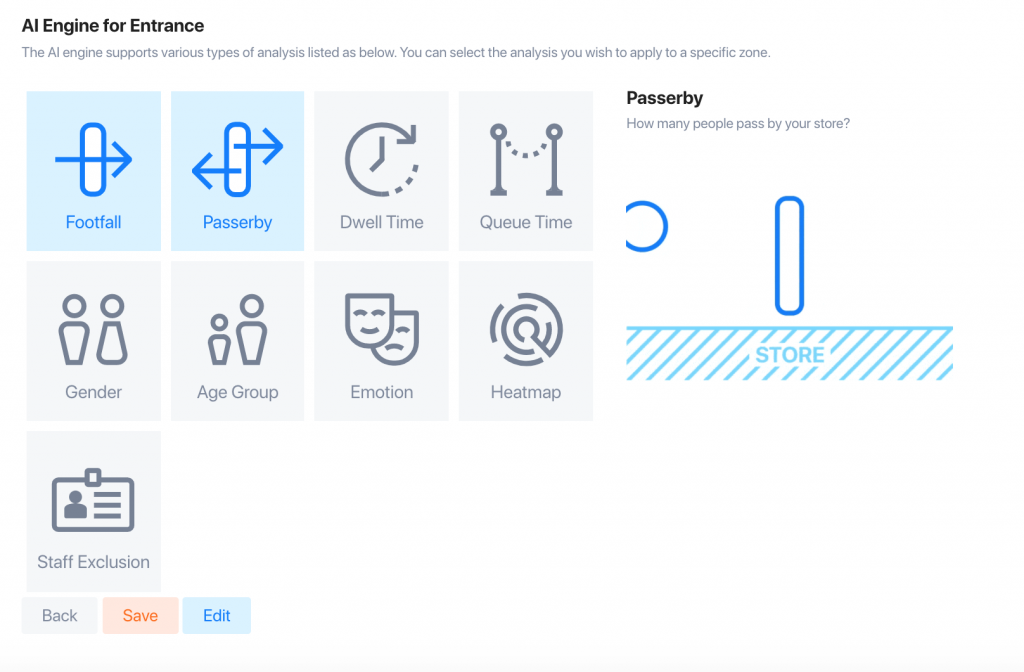 Step 5: Different AI engines have to be set up differently.
Related Questions: