The store floorplan is used to define zones for AI analytics and data visualization. Keep reading to learn how it works!
In the store setup wizard, you will be asked to upload your floorplan either by dragging and dropping your file into the box or by clicking the box to select an image from your computer.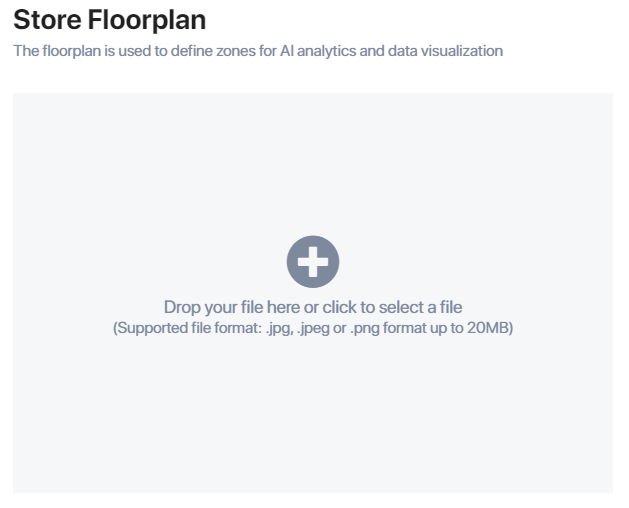 If you would like to change the floorplan, you can do so by going to the store page and locate your store first. Then click on the floorplan button on the side menu. And you should be able to update floorplan.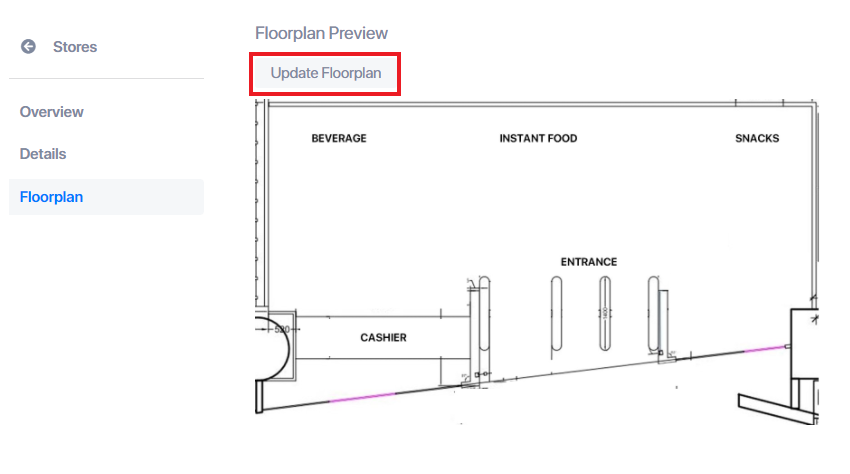 Related Questions: