Staff exclusion is the mode excluding staff involvement and users could thus view customer-only data.
The algorithm identifies the staff uniform colour using various staff images. Enabling staff exclusion will keep out the people in the same color combination of the staff uniform on the video stream. For example, if your company's staff has a uniform of red and orange, individuals in red and orange clothes will be excluded from the AI engine calculations.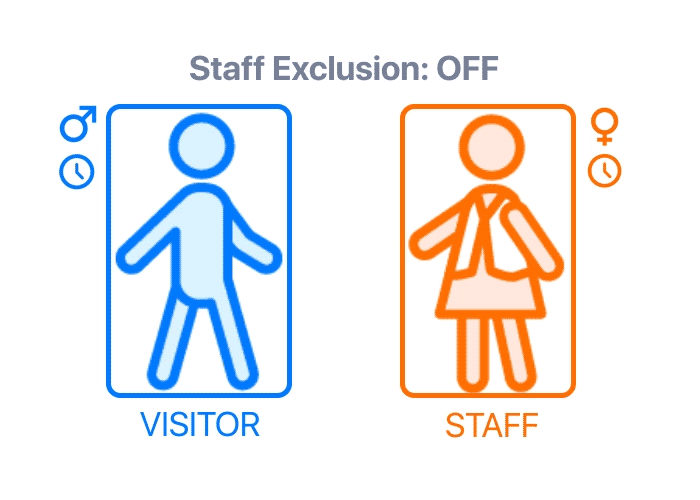 How to set up this AI engine? Once you get the snapshot, our engine will automatically detect all humans in the bounding boxes. You simply need to choose the staff images you prefer by clicking the related boxes. The chosen staff image will be presented in the "cropped staff" area.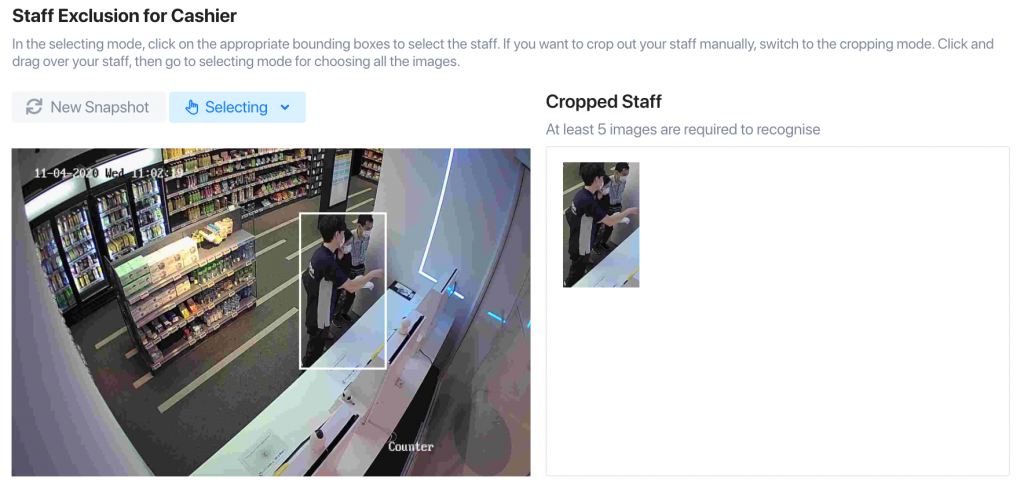 If you want to crop out additional staff images by yourself on the existing snapshot, please switch to the cropping mode. In the cropping mode, click and drag your cursor to crop out your staff. You have to switch back to selecting mode after in order to choose your staff image.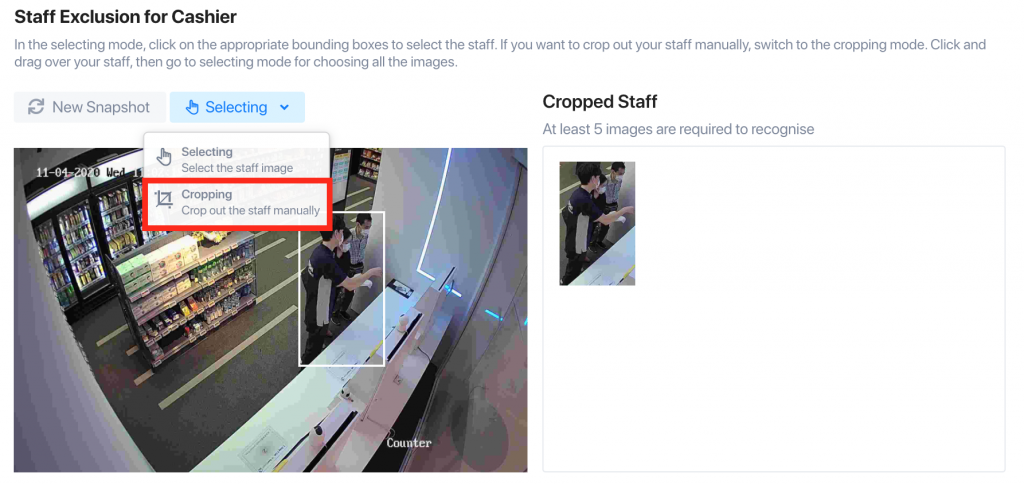 Related Questions: