Default store selection behaviour refers to whether your stores are expanded or collapsed in the sidebar by default.
To change your default store selection behaviour, go to Settings 🡆 Application 🡆 General. Under "Store Selection Behaviour," you may choose to enable or disable "Collapse All Stores By Default."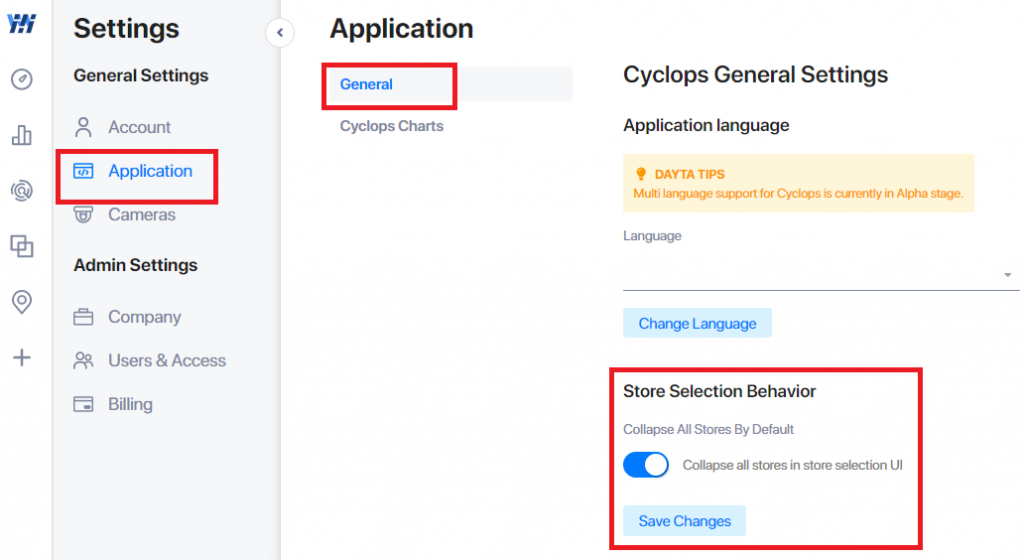 Now you may view this default behaviour across the pages of Home, Charts, KPI Analysis, Heatmap and Data Integration.
Related Questions: