Changing the settings for your charts allows you to visualize your data the way you prefer.
To change your charts page settings, go to Settings > Application > Cyclops Charts.
Make changes to your chart's default time interval, base relative data and data display by clicking on the corresponding dropdown menu(s).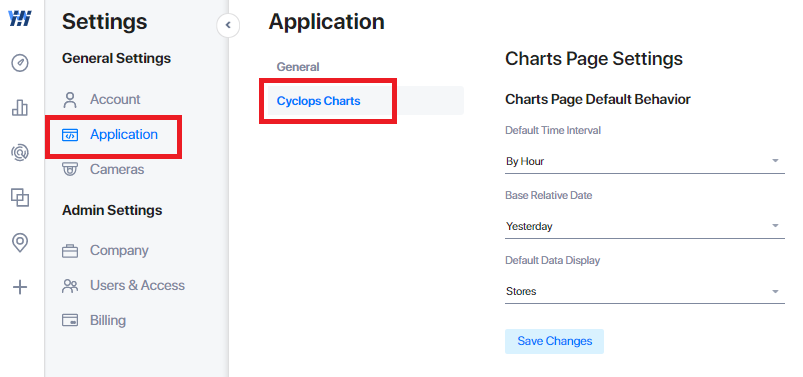 Now you are able to view the setting across all of your charts. 
Related Questions: