Our application is available in English, Traditional Chinese, and Simplified Chinese. To change the language, there are two methods to do it. 
Method 1:
Step 1: Go to Settings > Application > General
Step 2: Once on the page, choose your preferred language in the dropdown menu.
Step 3: Press "Change Language" to confirm

Method 2:
Step 1: Click on the profile icon on the left-hand side bar
Step 2: Select your preferred language with the dropdown menu on the right upper corner of the pop-up window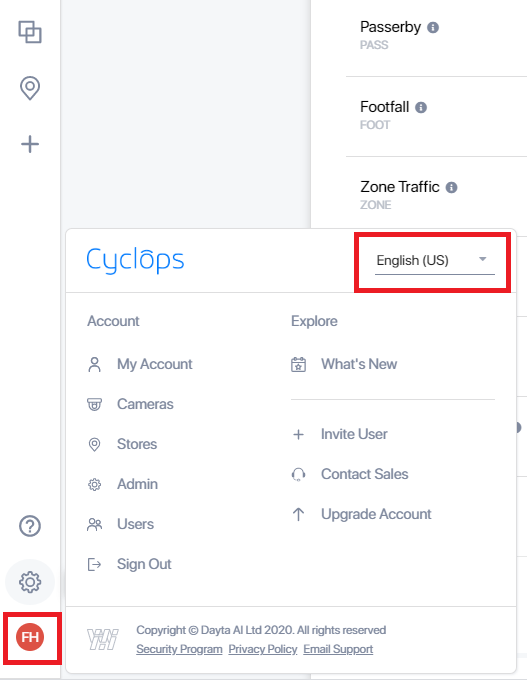 The new application language is set!  
Related Questions: