Managing your subscription plan allows you to switch between different types of plans and change the number of cameras you wish to connect to the platform. This article will cover everything you need to know about managing your subscription plan.
Step 1: There are 2 methods to go to the page to manage your subscription: 
Go to Settings > Company > Overview > "Manage Subscription"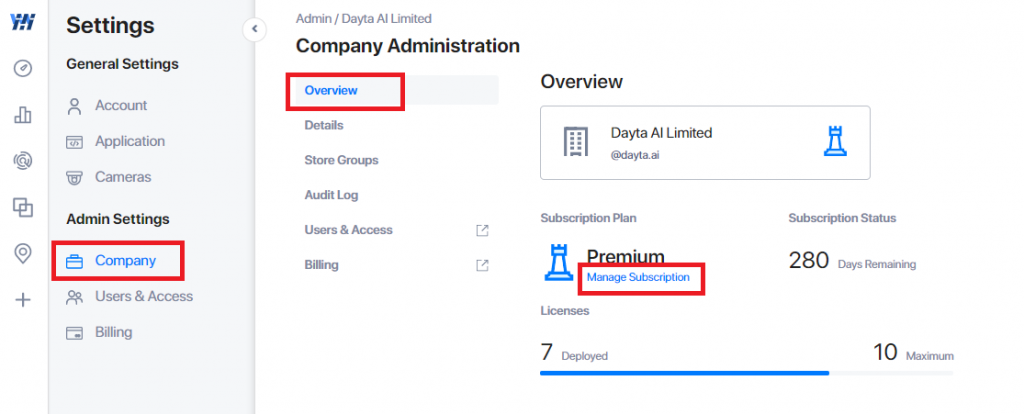 Go to Settings > Billing > Manage Subscriptions

Step 2: Once you are on the page, you will see your current subscription plan, camera license(s) that is available to use, and the upcoming billing date.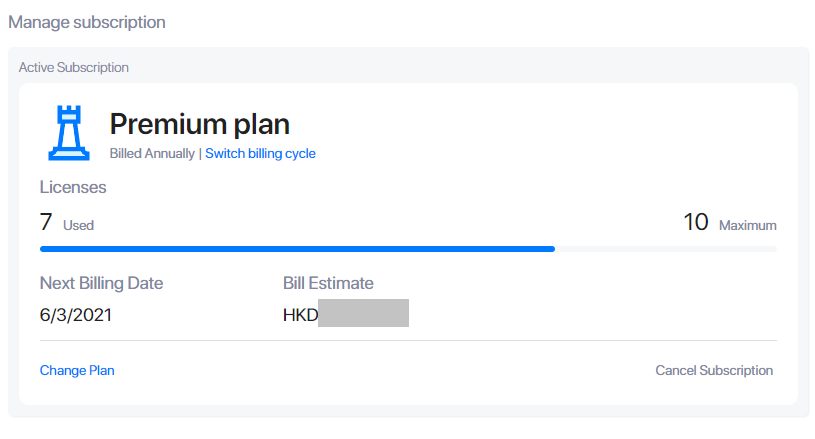 Step 3: If you wish to change your subscription plan, you may click on the "Change plan" or "Switch billing cycle" to view the available plans and select the plan that is suitable for you!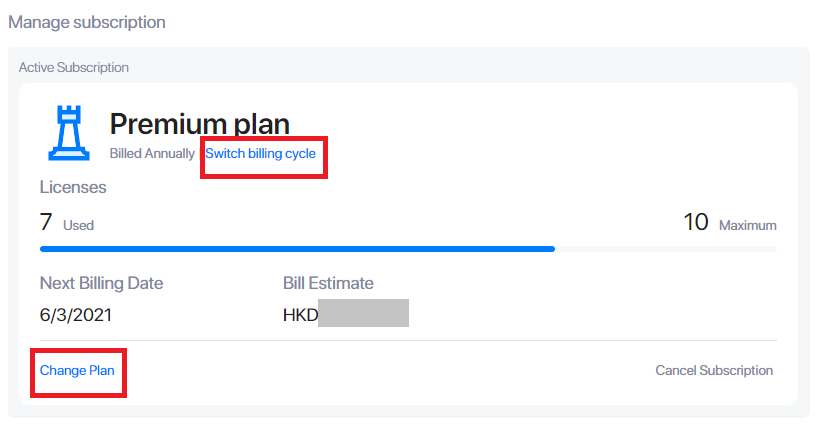 Related Questions: