Updating your floorplan allows you to create accurate analytics zones. Learn how to update your floorplan here!
---
Step 1: Go to "Stores"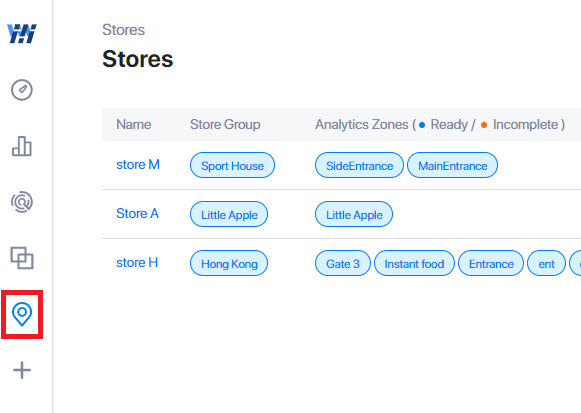 ---
Step 2: Click on the store to view its floorplan
---
Step 3: Press "Floorplan" in the sidebar
---
Step 4: Click on the "Update floorplan" icon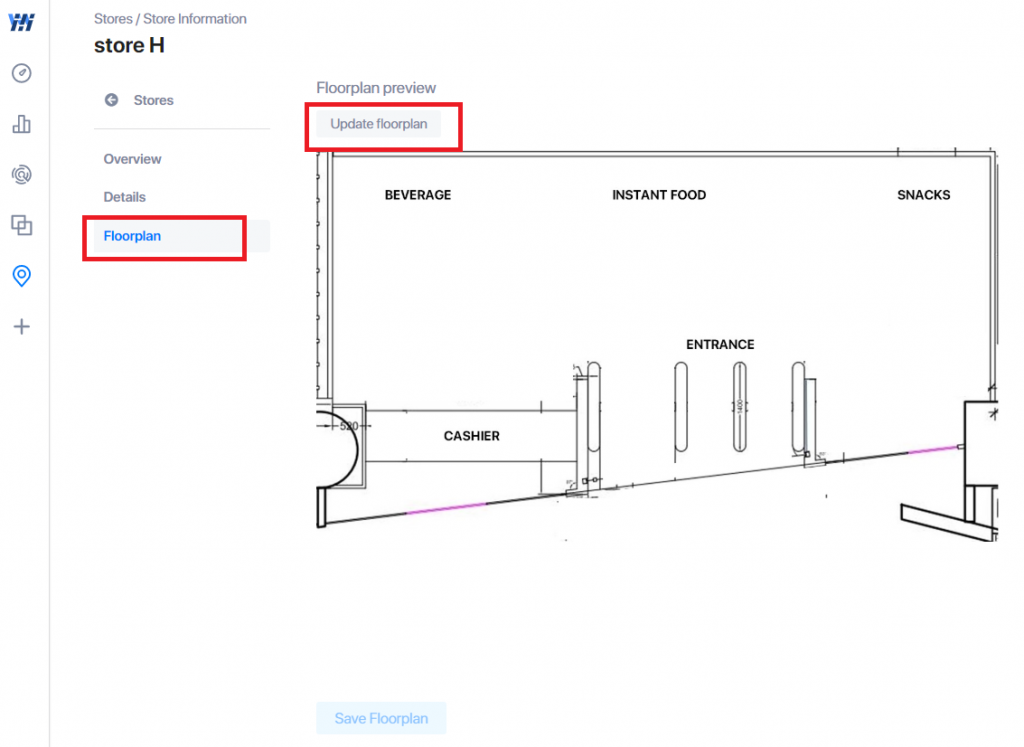 ---
Step 5: Drag and drop your file into the box or click the '+' icon to select an image from your computer. Related Questions: