Yes, you can change the operating hours of your camera. Let's learn how to do so in this article!
Note: Operating hours is not the actual operating hours of your store cameras. Instead, it refers to the time period when your camera is processing your camera stream to generate data.
Step 1: Go to Settings > Cameras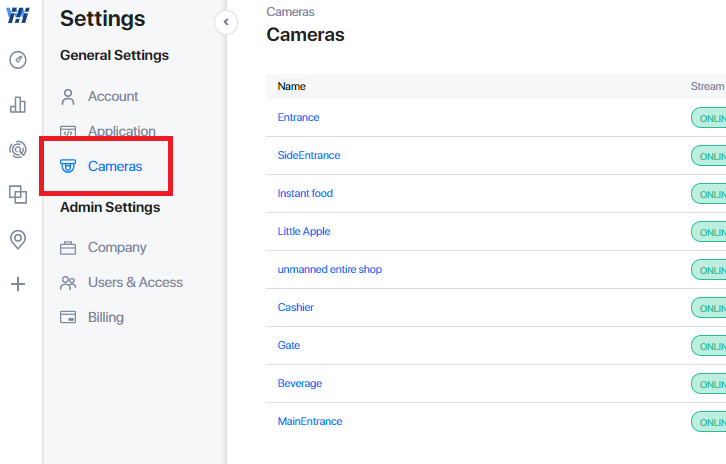 Step 2: Choose the camera you wish to edit the operating hours of
Step 3: Go to the Details page
Step 4: Click on the dropdown menu to choose the  new start and end operating time of your camera  

All set!
Related Questions: