You can start, pause or relaunch your camera by the 3 steps below.
Step 1: Go to Settings > Cameras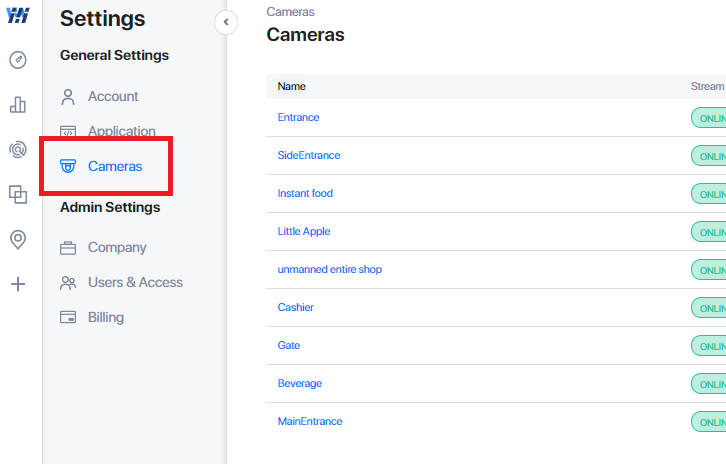 Step 2: Choose the camera you wish to edit the stream status of
Step 3: Click  the "Start", "Pause" or "Relaunch" icon, depending on how you wish to edit your stream status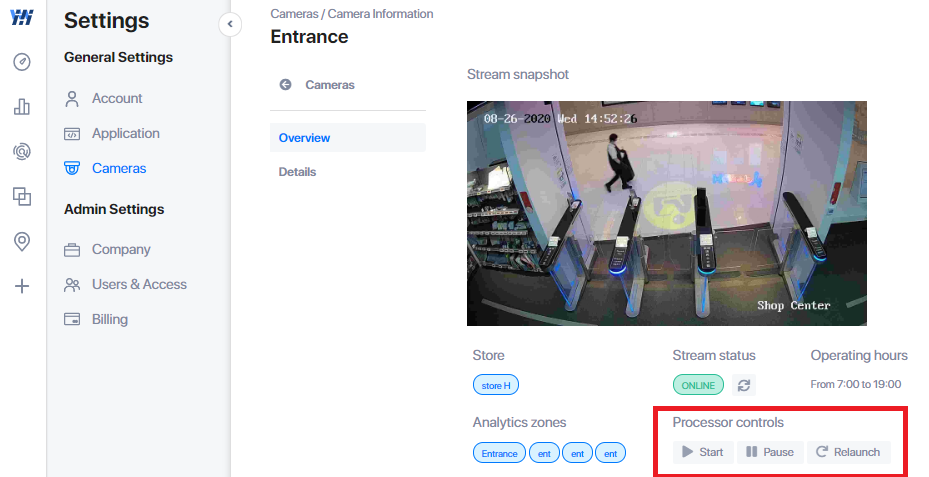 Click "Pause" if you do not wish for Cyclops to process your camera stream during operating hours for a given period
Click "Start" if your camera has previously been paused and you want to resume the camera stream processing
Click "Relaunch" if your camera is disconnected. If the problem still exists, please contact us at info@dayta.ai so that we can help you reconnect your camera.
Note: If you are unsure about the different camera stream statuses, learn more in this article.
Related Questions: