Creating a store is normally the first thing you do in Cyclops to start the amazing journey, please follow the steps below.
---
Step 1: There are 2 methods to land on the store setup wizard:
A. Click on the '+' Create icon on the sidebar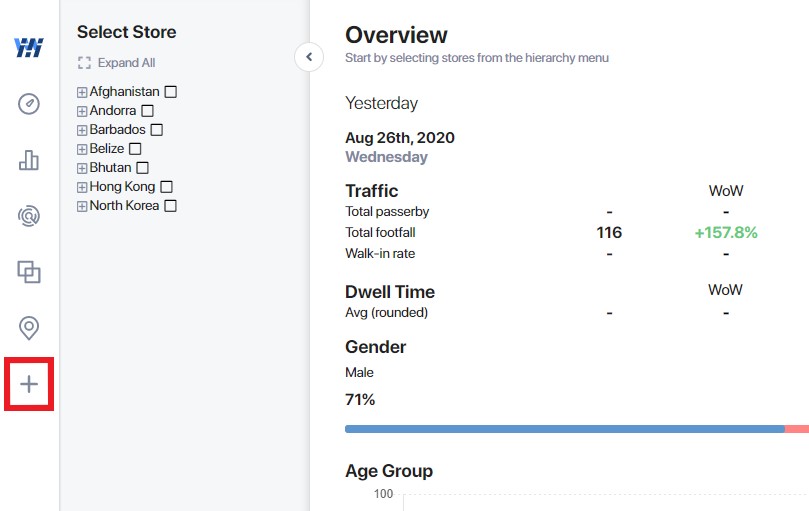 OR
B. Go to Stores > "Add Store" icon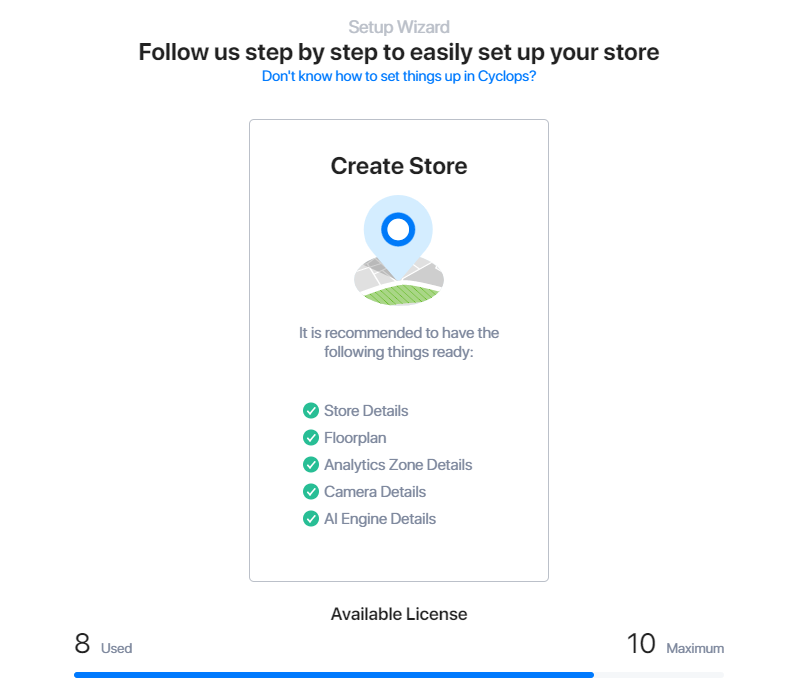 ---
Step 2: Create a new store group name and enter store details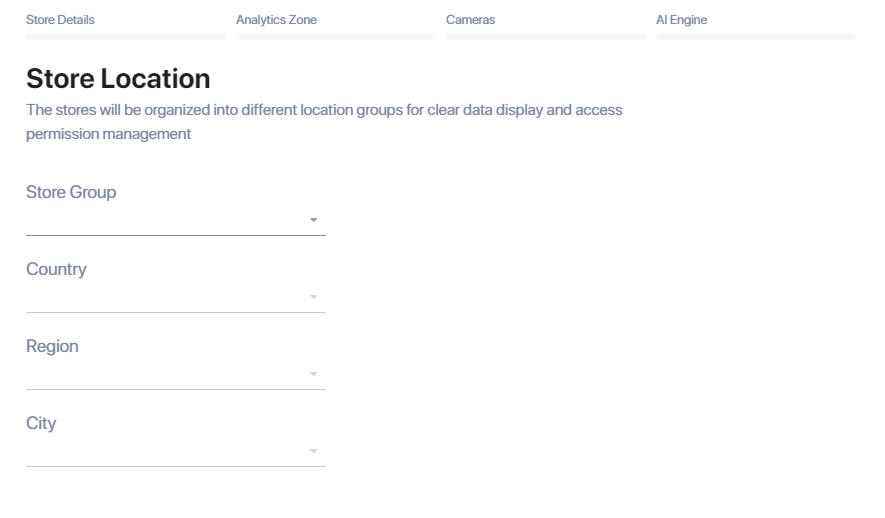 ---
Step 3: Upload the floorplan of your store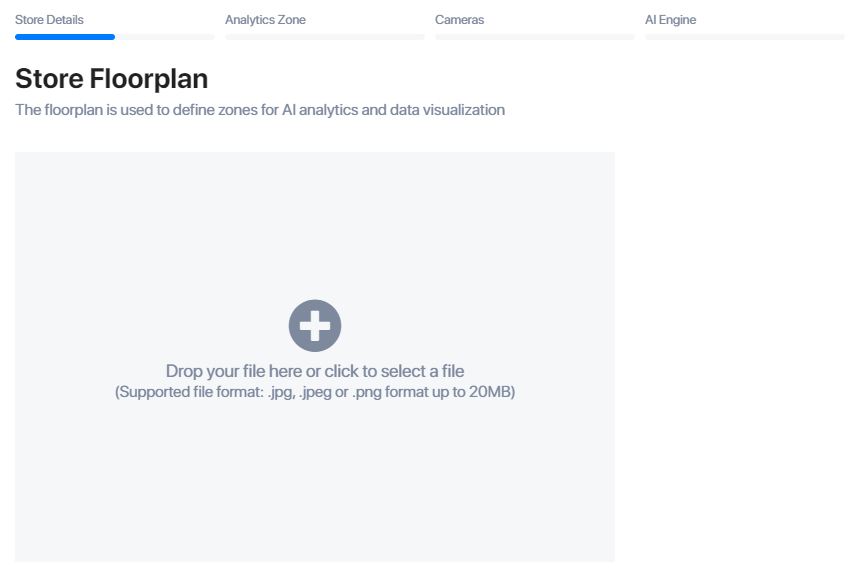 ---
Step 4: Draw your analytics zone areas by dragging your mouse cursor and set up your cameras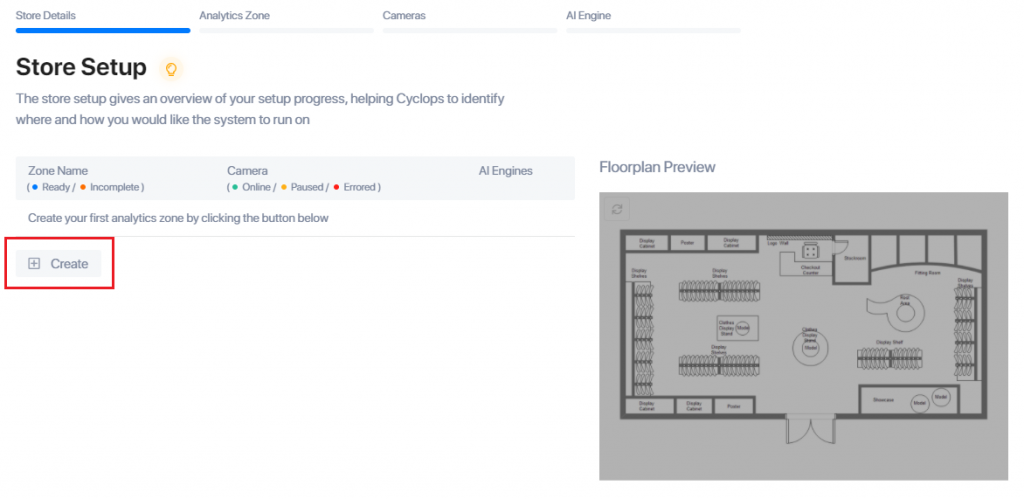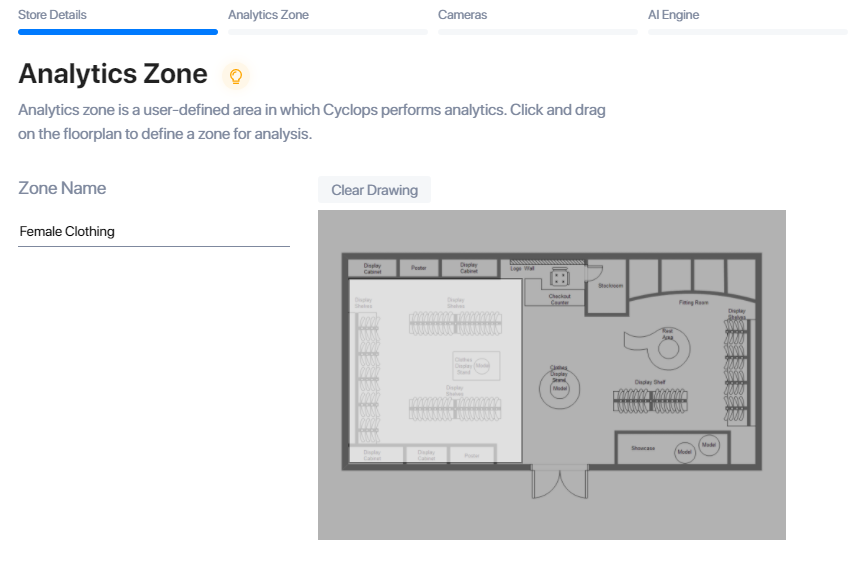 ---
Step 5: Connect your camera to the analytics zone
Cyclops uses the RTSP stream URL of your camera to get access to the in-store video footages.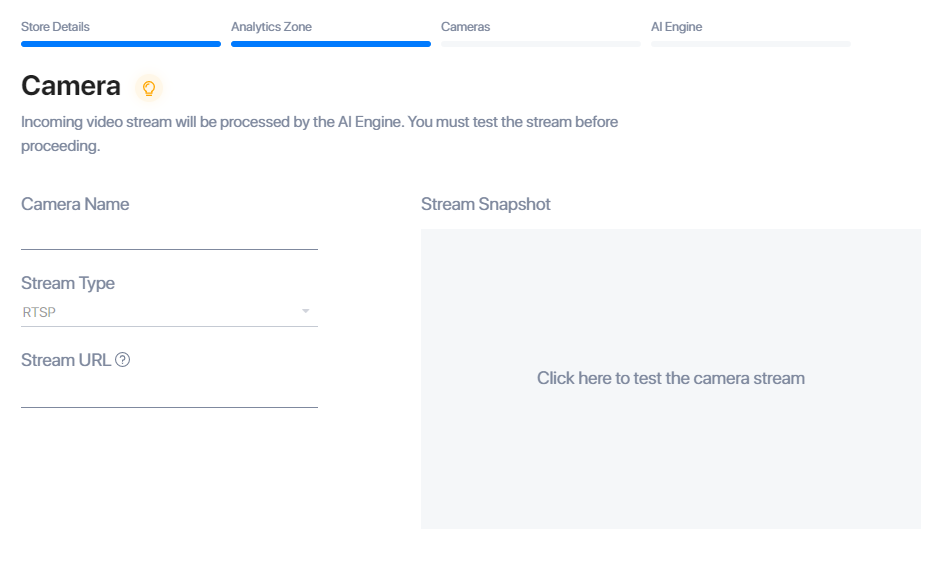 ---
Step 6: Select and set up your preferred AI engines
The detailed setup tutorial of different AI engines are available here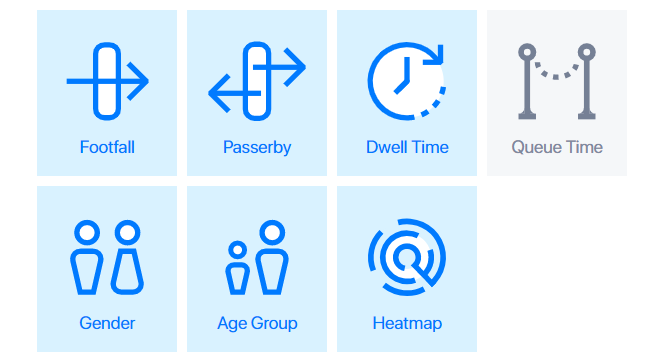 ---
Congratulations! You successfully set up the store on Cyclops
Related Questions: