If you would like to adjust your camera status, Cyclops allows you to pause, restart or refresh your camera. 
Pause: If  you do not wish for Cyclops to process your camera stream during operating hours for a given period
Restart: If  your camera has previously been paused and you want to resume the camera stream processing
Refresh: If your camera is disconnected, you may try refreshing the camera.  If the problem still exists, please contact us at info@dayta.ai so that we can help you reconnect your camera. 
---
Step 1: Go to your location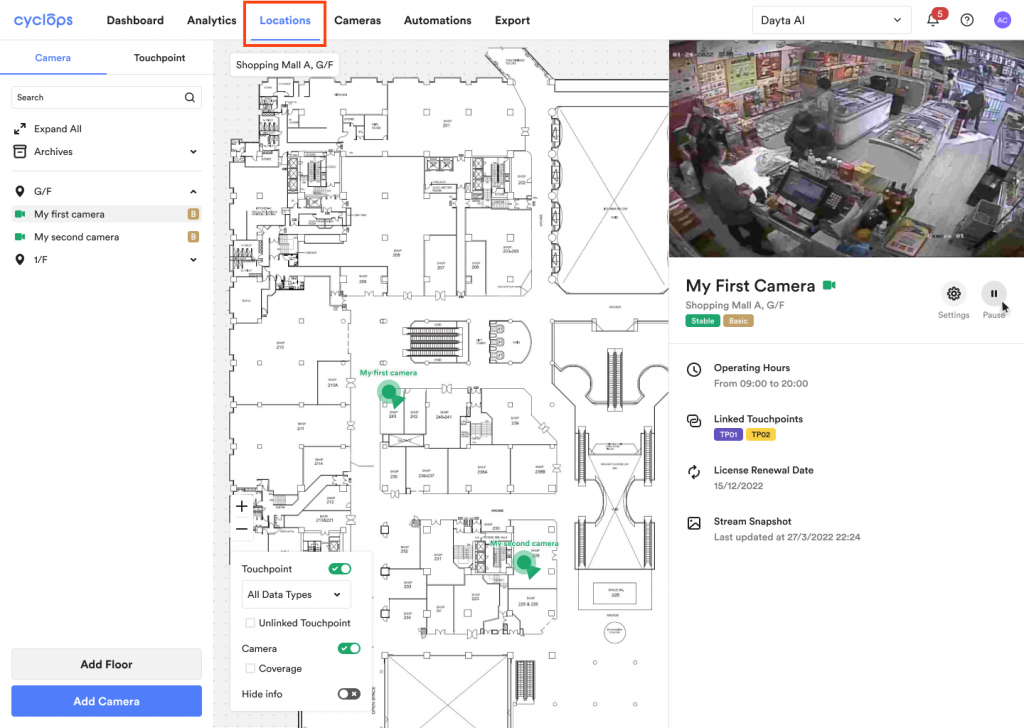 ---
Step 2: At the side panel, choose the camera you wish to edit the stream status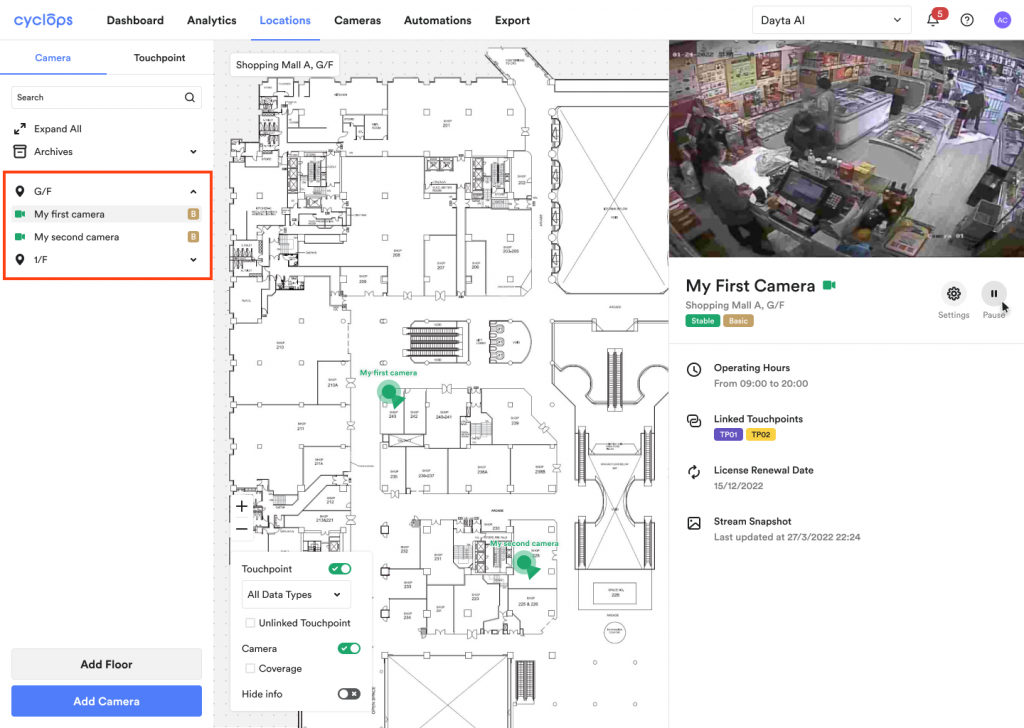 ---
Step 3 – Pause Camera: Click  the "Pause" button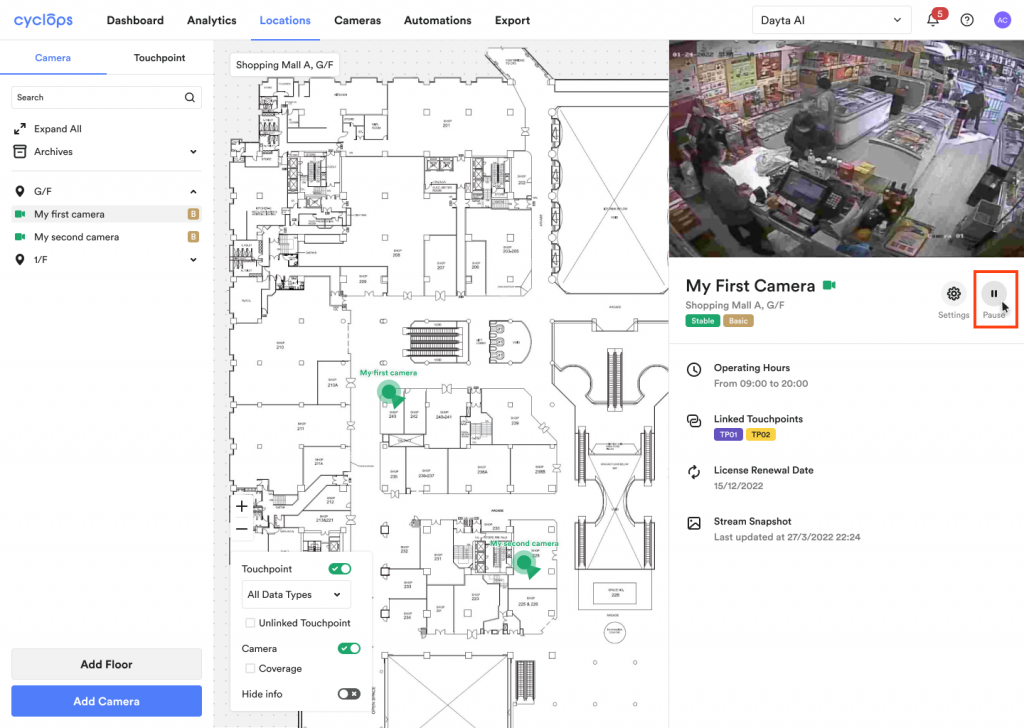 Step 3 – Restart Camera: Click  the "Restart" button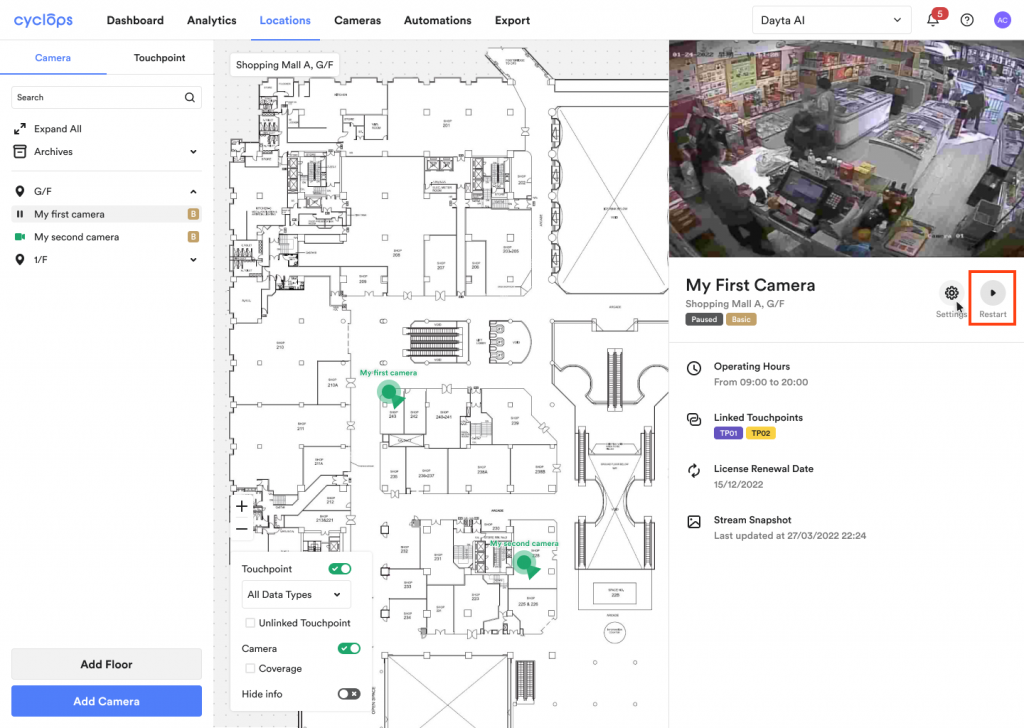 Step 3 – Refresh Camera: Click  the "Refresh" button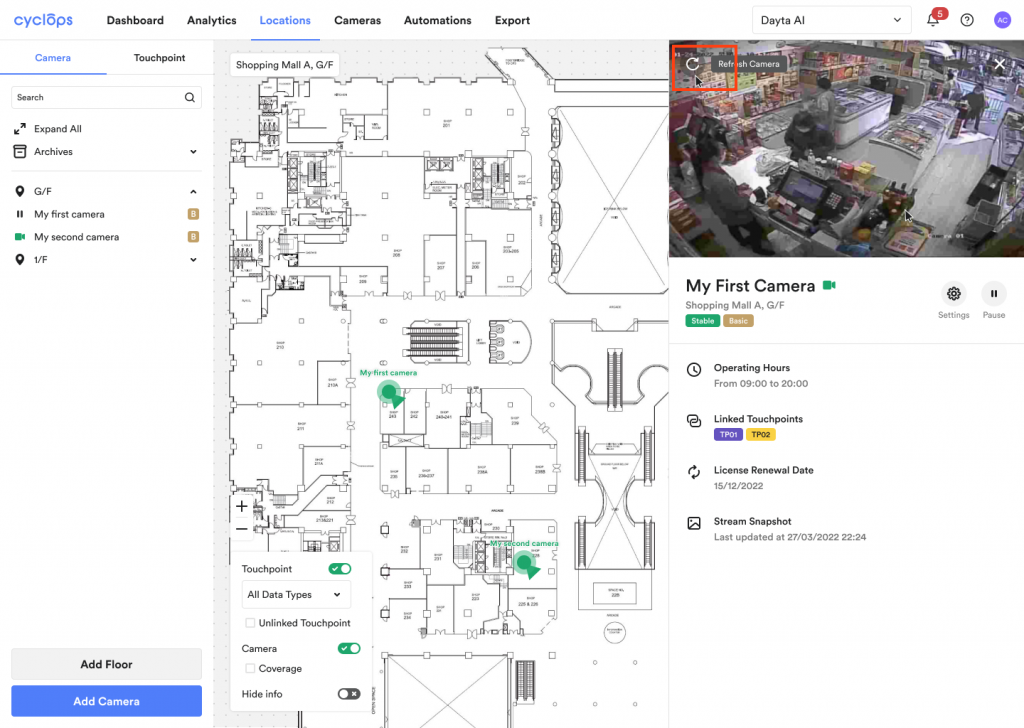 ---
Related Questions: