Editing an analytics zone enables you to keep your store updated on Cyclops. This is especially useful if you implemented new strategies such as store layout re-arrangement. To learn how to update your analytics zone areas, simply follow the steps below.
Step 1: Go to "Stores"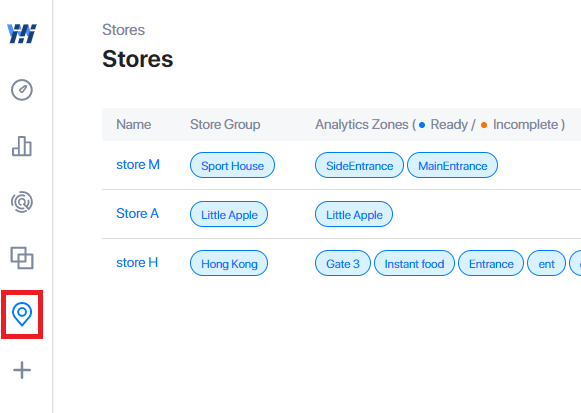 Step 2: Click on the store you wish to edit analytics zone details on
Step 3: Choose the analytics zone you wish to edit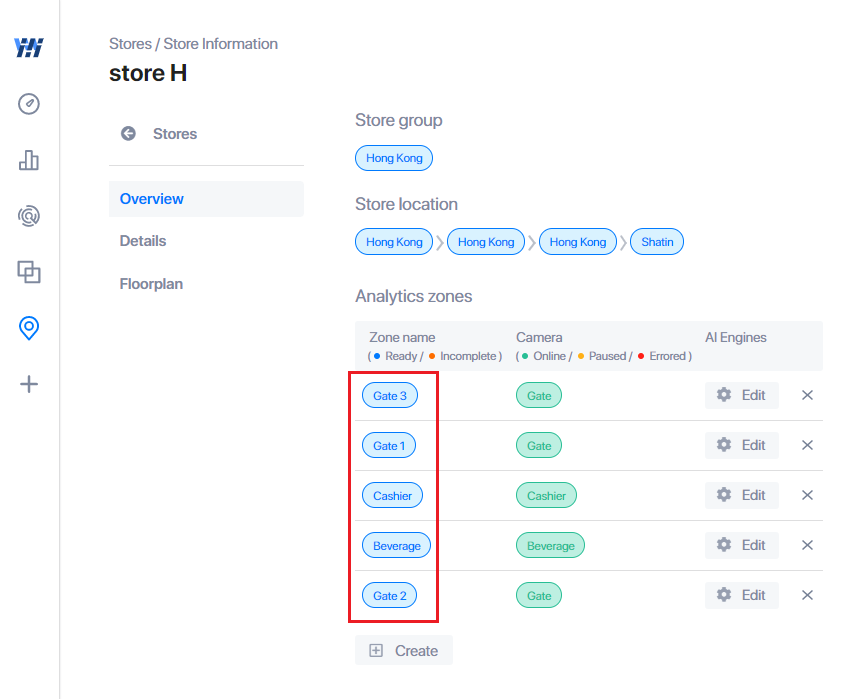 Step 4: Click the "Clear" icon 
Step 5: Redraw the analytics zone by clicking and dragging your mouse cursor on your floorplan
Step 6: Click "Done" to confirm, and we will update your analytics zone!
Related Questions: